I hope to find out more about the Reids of Knockadoo, Parish of Lissan County Londonderry Northern Ireland by establishing this website and hopefully to find the many other Reids who were ancestors and are descendants of our family.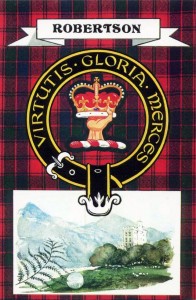 How did my Reid family come to be in Northern Ireland when my Gr. Gr. Grandfather, James Reid, was born there c.1818 at the Townland of Knockadoo, in the Parish of Lissan, Co. of Londonderry? Did his ancestors come over from Scotland during the time of the Plantation of Ireland in the early 1600s or were they Covenanters who went to Ireland in the late 1600s-early 1700s, or were they dispossessed during the Highland Clearances (some were Lowland), from the late 1700s to c.1850?
John and William Reid, whom I believe were either brothers or cousins, are recorded as being in Knockadoo in Nov. 1815 when they were granted leases by the Staples Estate. John Reid and his wife, Sarah (Sally) Sloan had the following children that I know of: Robert, Thomas, John, Nancy, George, Jane, Henry and James, my Gr. Gr. Grandfather. On 2nd June 1839 John and Sarah's  (Sally) son, James Reid b.c.1818 at Knockadoo, married Mary Barker at Lissan, Co. Derry. Mary was born at Moneymore, Co. Derry c.1816, daughter of John and Mary Barker. Details of James and Mary Reid are taken from family BDM certificates and other Primary records.
James and Mary Reid, sailed for Australia from Plymouth, England on 24th June 1840 per Lord Weston. Their daughter, Sarah Ann (Sally) was born during the voyage, on 11th August 1840 off the Cape of Good Hope, the family arrived at Sydney on 3rd October 1840. These details are taken from the official Shipping Records for James and Mary Reid, courtesy of the State Records Office of NSW.
They lived firstly on the Lower North Shore of Sydney and then in 1854 James purchased land, Lots No. 30 and 34 in Sydney St., Willoughby. In 1869  James Reid is listed at Bramerton, North Sydney (Willoughby) which appears to have been a Nursing Home. The family settled  on the North Shore  and ten of their twelve children grew to adulthood, married and had families of their own.
What of the other members of the Reid family who were in Knockadoo at the time James and Mary emigrated to Australia? James' brother Robert Reid married Elizabeth Johnston and later moved to Drumard, Thomas married a daughter of William Reid (?cousin), John married Maria Sloan (?cousin), Nancy married Joseph Johnston, George married Jane Sherry and emigrated to Canada,  Jane Reid we have no information on yet. Henry married an ?Ekin. There appear to be a number of intermarriages between the Reid families.
Our James Reid's older brother, George Sloan Reid and his wife, Jane Sherry, soon after their marriage in 1830 emigrated to Canada but it appears they did not stay there very long. In January 1835 their son, John William Reed (Reid) was born in Aldburgh, Vermont, USA which is just over the Canada-USA border.  John William Reed (Reid) was married in Aldburgh, Grand Isle, Vermont in 1855 to Ruth Hazen and they and other members of George and Jane Reed's family moved to other areas of the USA.  George Reed died at Croses, Howard County, Iowa, USA c.1898. He had been living with his daughter, Nancy Elizabeth Reed Laidlaw as late as 1895. Why the spelling of George Reid's surname was changed from Reid to Reed is unknown but it could just have been a clerical error when they emigrated and they decided it was easier to stay with it.
Mentioned in Griffith's Primary Valuation of Ireland, Ulster 1858-1864, are John, James, Henry, and Thomas Reid at Knockadoo, Lissan. This James Reid is possibly another brother or cousin, of William and John Reid or more likely, a son of William Reid.
Two Reid families were living at Knockadoo at the time of the 1901 Census of Ireland. They were: Jane Reid, nee Black, wife of James Reid, and their children were living at house no. 19 Knockadoo. Henry Reid, son of Thomas, and his wife, Rachel, and their children were living at house no. 10 Knockadoo.
At the time of the 1911 Census of Ireland: Some of the children of James and Jane Reid were still living at Knockadoo, in houses 18 and 19 Knockadoo. Henry Reid and his wife, Rachel had moved to Co. Down and only their son, William James Reid and their daughter, Bella Walker, and her husband, William James Walker, and their two children were living with them.
I would like to acknowledge the generosity of Robert McClure of Belfast and Gillian Weir Scully, nee Reid, of Dublin in sharing their knowledge of our Reid Family.
We welcome your input if you can add to our knowledge of the Reids of Knockadoo.
J R Maitland (nee Reid)
Researcher and Site Author:
For updated information please refer to our Tress-Reid-Maitland Family Tree on Ancestry http://trees.ancestry.com.au/tree/53560482/
N.B. I would like to disassociate my approval of the method of establishing  Online websites  that  allow for others to add to a particular family tree.  This method can lead to compromising the Integrity of the Data Base.   17th April 2012
N.B.  We have now been able to confirm that the Patriarch of the family, John Reid's wife's maiden name is Sarah (Sally) Sloan.
2016