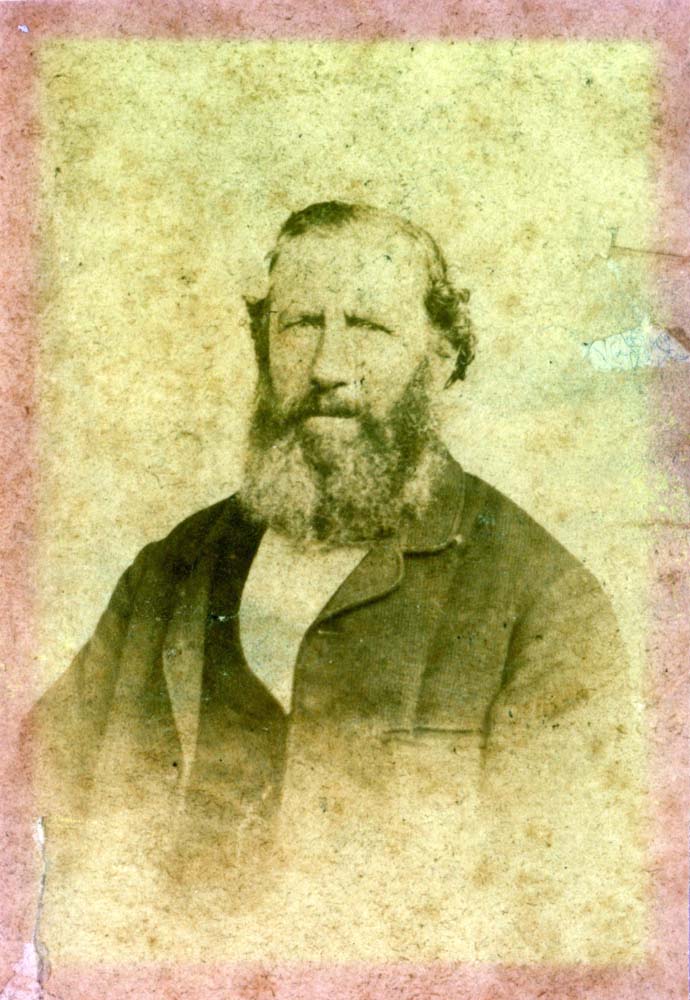 Photo Courtesy of the Green/Webster family.
George Green was born in Shadwell London in 1810 and arrived in NSW per Eliza on 22/11/1822.  He learnt the trade of Boat Building and in 1830 married Maria Bates and set about acquiring land in Sydney mainly on the North Shore.  In 1836 George Green asked his brother-in-law, Nathaniel Bates, to accompany him to New Zealand. In1838 George put Nathaniel in charge of property George had purchased on Stewart Island and returned to NSW.
George continued to travel between NSW and New Zealand acquiring more land in that country. In 1859 he went to New Zealand for the last time leaving most of his family in NSW, a couple of his sons did follow him to New Zealand. George's land holdings were resumed by the New Zealand Government and he fought  in the Courts for the remainder of his life to regain the Titles. He was unsuccessful.
George Green  died  in New Zealand in 1872.  Maria Green, nee Bates, died at her daughter, Charlotte Reid's home in Willoughby, in  1896.
A very informative book about the Green and Bates families is Evergreen Memories by Margaret Webster, published in 1989.